Samsung Gear VR
---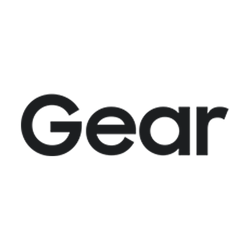 Samsung Gear VR is a next-generation virtual reality console.
Summary
Samsung Gear VR is a VR solution on offer as a collaboration between Samsung and Oculus. It was initially developed in collaboration in 2014, with the consumer edition released on November 27th, 2015. The device requires a Samsung Galaxy Device (Galaxy Note 5, Galaxy S6, Galaxy S6 Edge, Galaxy S6 Edge+, Galaxy S7, Galaxy S7 Edge), which acts as the screen for the Gear VR. The headset itself is actually a touch controller, and packs some visual lenses to provide a high field of view and custom intertial measurement unit settings (which control rotational tracking).
Official Summary
Redefine what a phone can do. We're completely changing how you'll share experiences and memories. We're doing that by shattering the boundaries of what a phone can do. And it's the biggest thing to happen to phones. Ever.
Display
Put on the Gear VR, and you're there in the moment. A Super AMOLED display, wide field of view, precise head-tracking and low latency brings reality to the virtual.
Compatibility
Gear VR works seamlessly with Galaxy smartphones*. All you need to do is slip in your phone and you're free to take on the world and beyond.
Design
To reach new levels, a comfortable headset is a must. That's why with a wider interface, Gear VR is now 19% lighter compared to the previous model. And with its larger touchpad, you get easy and accurate control.
Content
There are no bad seats at this theater. The big screen is all yours. Whenever you're ready, pick what you want from a vast selection of content and settle down with a snack of your choice.
Games
Image
Name
Publisher
Genre
Platforms
Adventure Time: Magic Man's Head
Turbo Button
Platformer
OSVR, PSVR, Rift, Gear, Steam, Vive
VTime
Kitsune Studio
OSVR, Play, Star VR, Fove, LG 360 VR, Altergaze, Zeiss VR One, Homido, Freefly VR, Cardboard, Gear, Rift
Dark Days
Parallel Studio, Oculus
Gear
OhanaChan
Dazzle
Gear
Affected - The Manor
Fallen Planet Studios
Gear
Annie Amber
Pantumaca Barcelona, @CarlosGameDev, Talking About Media
Adventure, Casual, Indie
Gear
Drop Dead
Pixel Toys
Gear
Dream Flight
REFUGIO3D®, Claudio Panzanaro
Adventure, Simulation
Gear
Rilix Coaster
Rilix
Gear
Viral
Fierce Kaiju
Gear
Stern Pinball Arcade
FarSight Studios
Gear
Photon Strike
Photon Forge
Gear
Qb
PlaySys
Gear
VRAsteroids
SpinVector
Gear
Archer E. Bowman
voidALPHA
Gear
Dim Light
SANBAE
Gear
We Come in Peace
Philip Wogart
Gear
Starry
DJH
Gear
Cubey Tube
Alex Brigham
Gear
ITSY
Mimerse
Gear
Waddle Home
Archiact
Gear
Anshar Wars 2
OZWE
Gear
Tomb of the Golems
GREE, Inc.
Gear
Cosmos Warfare
Artfire Games, Art Drive Games
Gear
Escape Room VR
evilport
Gear
Space Agent
Space Agent
Gear
Evil Robot Traffic Jam
Element Games
Gear
VR Karts: Sprint
Viewpoint Games Ltd.
Gear
Rocket Toss
Oculus
Gear
Twisted Realms
Aldin Dynamics
Gear
Atop the Wizard's Tower
Defiant Development
Gear
Finding Monsters Adventure VR
Blackriver Studios
Gear
Cerevrum
Cerevum
Gear
Smash Hit
Mediocre AB.
Gear
Drift
Aby BATTI
Gear
Solitaire Jester
Resolution Games
Gear
Bandit Six: Salvo
Climax Studios
Gear
Protocol Zero
Skybox Labs
Gear
Temple Run VR
Imangi Studios, LLC
Gear
Land's End
Lands End Team
Gear
Lost Cities VR Edition
The Campfire Union
Gear
Prime Bird
Prime Bird Team
Gear
Babel Rising 3D
happy IP
Gear
Action Bowling
Atomic Bullfrog LLC
Gear
FindingVR
The Vision Raiders
Gear
Escape from Bunker 14
Tiriam Immersive Media
Gear
Bait!
Resolution Games
Gear
Captain Clark Adventures
Overdrive
Gear
Dead End Alley
Cry Havoc Games
Gear
Oculus Arcade
Oculus
Gear, Rift
Social Trivia
Oculus
Gear
Herobound: Gladiators
Escalation Studios
Gear
The Fifth Sleep
Innerspace VR
Gear
Smash Hit Plunder
Triangular Pixels
Gear
Dodge This VR
IMGNATION Studios
Gear
Samsung School of Rugby
Samsung
Gear
Playhead
Innerspace VR
Gear
Shooting Showdown 2
Naquatic LLC
Gear
Lunasee
Iridium Studios
Gear
Little Witch Pie Delivery
KAYAC INC.
Gear
Deer Hunter VR
Glu Mobile
Gear
Mega Spacehole
Furious Union
Gear
Goosebumps: Night of Scares
Cosmic Forces
Gear
Neverout
Setapp Sp. z o.o.
Gear
End Space
Justin Wasilenko
Space Simulator
Rift, PSVR, Gear
Star Phoenix
Blazar Games
Horror
Vive, Gear
Swing Star VR
Computer Lunch
OSVR, Rift, Gear
Crystal Rift
Psytec Games
Dungeon Crawler
OSVR, Gear, PSVR, Rift, Vive
Romans from Mars 360
Sidekick Ltd.
OSVR, Play, Star VR, Fove, LG 360 VR, Altergaze, Zeiss VR One, Homido, Freefly VR, Cardboard, Gear
Darkfield VR
VR Bits
OSVR, Gear, Rift
Hidden Template - VR Adventure
HandyGames
OSVR, Play, Star VR, Fove, LG 360 VR, Altergaze, Zeiss VR One, Homido, Freefly VR, Cardboard, Gear
Trumpet's Call
Bully! Entertainment
Vive, Gear
Gunner
nDreams
Arcade, Shooter
OSVR, Play, Star VR, Fove, LG 360 VR, Altergaze, Zeiss VR One, Homido, Freefly VR, Cardboard, Gear
Into the Dead
PIKPOK
Gear, Rift
Vendetta Online VR
Guild Software
MMO
Vive, Gear, Rift
BouncerVR
Terra Novita Software
Gear, Rift
Mortal Blitz VR
Skonec Games
PSVR, Gear
Kerser
IRIS VR
OSVR, Gear, Rift
Omega Agent
Fireproof Games
OSVR, PSVR, Gear
CastleStorm VR
ZEN Studios
OSVR, Gear, Rift
Air Hockey VR
Trioxin245 Software
OSVR, Play, Star VR, Fove, LG 360 VR, Altergaze, Zeiss VR One, Homido, Freefly VR, Cardboard, Gear, iOS
Vanguard V
ZeroTransform LLC
Cardboard, PSVR, Gear
InCell VR
NIVAL VR
OSVR, OSVR, Play, Star VR, Fove, LG 360 VR, Altergaze, Zeiss VR One, Homido, Freefly VR, Cardboard, Gear
BombSquad
Eric Froemling
OSVR, Play, Star VR, Fove, LG 360 VR, Altergaze, Zeiss VR One, Homido, Freefly VR, Cardboard, Gear
Tactera
E McNeill
Gear, OSVR, Rift
Herobound Spirit Champion
Gunfire Games
OSVR, Rift, Gear
Esper
Coatsink
OSVR, Gear, Rift
Nighttime Terror
Mark Schramm
OSVR, OSVR, Play, Star VR, Fove, LG 360 VR, Altergaze, Zeiss VR One, Homido, Freefly VR, Gear, Cardboard, Rift
Sheriff VR
VRGIANT
OSVR, Play, Star VR, Fove, LG 360 VR, Altergaze, Zeiss VR One, Homido, Freefly VR, Cardboard, Gear, iOS
Fusion Wars
estudiofuture
Gear, Rift
MetaWorld (Improbable)
Improbable
MMO
OSVR, Gear, PSVR, Vive, Rift
Sky Fighter: Training Day
3D Scenica
Gear, Rift
Vektron Revenge
ludotex
Gear, Rift
Audio Arena
Yorick van Vliet
Gear, Rift
Baskethead
Oculus
Sports
OSVR, Play, Star VR, Fove, LG 360 VR, Altergaze, Zeiss VR One, Homido, Freefly VR, Gear, Cardboard, Vive
EVE: Gunjack
CCP Games
Sci-Fi, Shooter
OSVR, PSVR, Rift, Gear
Daydream Blue
RalphVR
Play, Star VR, Fove, LG 360 VR, Altergaze, Zeiss VR One, Homido, Freefly VR, Gear, Daydream, OSVR
Dead Secret
Robot Invader
Puzzle
OSVR, Rift, PSVR, Gear, Vive
Snow Strike
dpid.co
OSVR, Play, Star VR, Fove, LG 360 VR, Altergaze, Zeiss VR One, Homido, Freefly VR, Cardboard, Gear
Dreadhalls
White Door Games, SL
Gear, Rift
INSURGENT: Shatter Reality
Lionsgate
OSVR, Play, Star VR, Fove, LG 360 VR, Altergaze, Zeiss VR One, Homido, Freefly VR, Gear, Cardboard, Rift
Darknet
E McNeill
Gear, Rift
Keep Talking and Nobody Explodes
Steel Crate Games
Indie
OSVR, Gear, PSVR, Vive
The Last Standing VR
BlastVR
OSVR, Play, Star VR, Fove, LG 360 VR, Altergaze, Zeiss VR One, Homido, Freefly VR, Cardboard, Gear
Andromedum
Imbanova Entertainment Inc.
Casual, Indie
OSVR, Gear, Vive
S.E.N.S.
ARTE Creative
Gear, Rift
Archean Worldbuilder
Defective Studios
Application
OSVR, Play, Star VR, Fove, LG 360 VR, Altergaze, Zeiss VR One, Homido, Freefly VR, Gear, Cardboard, Vive, Rift
InMind VR
Nival
Adventure
OSVR, OSVR, Play, Star VR, Fove, LG 360 VR, Altergaze, Zeiss VR One, Homido, Freefly VR, Gear, Cardboard, Vive, Rift
Blood VR
Raydingoz
OSVR, Play, Star VR, Fove, LG 360 VR, Altergaze, Zeiss VR One, Homido, Freefly VR, Cardboard, Gear
Floor Plan
Turbo Button
Gear, Rift, OSVR
Shironeko VR Project
COLOPL Inc.
Gear, Rift
Gun Blast VR
Mimicrysoft
OSVR, Play, Star VR, Fove, LG 360 VR, Altergaze, Zeiss VR One, Homido, Freefly VR, Cardboard, Gear
VR Regatta
Greg Dziemidowicz, Olga Dziemidowicz, MarineVerse
OSVR, Gear, Vive
A Chair in a Room: Greenwater
Wolf & Wood Interactive Ltd
Adventure, Indie, Simulation
OSVR, OSVR, Play, Star VR, Fove, LG 360 VR, Altergaze, Zeiss VR One, Homido, Freefly VR, Cardboard, Gear, Steam, Vive
Hitman GO: VR
Square Enix
OSVR, Gear, Rift
Bazaar
VRJAM
Puzzle
OSVR, Gear, Vive, Rift
Casino VR Poker
Casino VR Ltd
Gear, Rift
Please, Don't Touch Anything
Four Quarters, BulkyPix
Indie
OSVR, Gear, Rift
Poly Runner VR
Lucid Sight, Inc.
Casual, Indie
OSVR, Gear, Vive, Rift
Colosse
Fire Panda
Experience
Rift, Gear, Vive
Recorder VR
Onepixelsoft
Play, Gear
Fractal Matrix VR
schizo604
Experience
Play, Vive, Rift, Gear, iOS, OSVR
Segregation Hoop
Marlon Dimaunahan
Educational
Play, Gear
Wheel in the Sky
Trucker VR
Puzzle, Casual
Gear
Air Disaster VR
Cody Steen
Gear, Play
Giant VR
Paranormal Penguin Games
Gear
Solipsist
Goktug Islamoglu
Space
Gear
Message to the King
Ayman Hindam
Gear
Snap a Chat
Jeff Corder
Casual, Cat Simulation
Gear
Cubum
Bart Krajcarz
Gear
Lawnshot
Coal Car Studio
Gear
Peripheral
Dagga Soft
Gear
Saturation
Jon Lu
Gear
Gearzilla
Douglas Insley
Gear
Air Race VR
FIBRUM
OSVR, Play, Altergaze, Cardboard, Gear, Fove, Freefly VR, Homido, iOS, LG 360 VR, Star VR, Zeiss VR One
Air Racer VR
Pierre Grage
OSVR, Play, Altergaze, Cardboard, Gear, Fove, Freefly VR, Homido, iOS, LG 360 VR, Star VR, Zeiss VR One
Alien VR Shooter
Wenkly Studio Sp. z o.o.
OSVR, Play, Altergaze, Cardboard, Gear, Fove, Freefly VR, Homido, iOS, LG 360 VR, Star VR, Zeiss VR One
Alieninvasionvr
Maysalward(MRD)
OSVR, Play, Altergaze, Cardboard, Gear, Fove, Freefly VR, Homido, iOS, LG 360 VR, Star VR, Zeiss VR One
Angrybots VR Jurassic
jonathan clombe
OSVR, Play, Altergaze, Cardboard, Gear, Fove, Freefly VR, Homido, iOS, LG 360 VR, Star VR, Zeiss VR One
Astro Protector VR
Area 1 Ltd
OSVR, Play, Altergaze, Cardboard, Gear, Fove, Freefly VR, Homido, iOS, LG 360 VR, Star VR, Zeiss VR One
Auqadrome VR
FIBRUM
OSVR, Play, Altergaze, Cardboard, Gear, Fove, Freefly VR, Homido, iOS, LG 360 VR, Star VR, Zeiss VR One
Battleship Deffence VR
Sun-Young Min
OSVR, Play, Altergaze, Cardboard, Gear, Fove, Freefly VR, Homido, iOS, LG 360 VR, Star VR, Zeiss VR One
BattleZ VR
Realiteer Corp.
OSVR, Play, Altergaze, Cardboard, Gear, Fove, Freefly VR, Homido, iOS, LG 360 VR, Star VR, Zeiss VR One
Beenoculus Games Classic Show
Jose Junior
OSVR, Play, Altergaze, Cardboard, Gear, Fove, Freefly VR, Homido, iOS, LG 360 VR, Star VR, Zeiss VR One
Beenoculus Hive
Jose Junior
OSVR, Play, Altergaze, Cardboard, Gear, Fove, Freefly VR, Homido, iOS, LG 360 VR, Star VR, Zeiss VR One
Brain Voyagers VR
Brain Voyagers
OSVR, Play, Altergaze, Cardboard, Gear, Fove, Freefly VR, Homido, iOS, LG 360 VR, Star VR, Zeiss VR One
Call of Delta 2 VR
Rafique Ahmed
shooting
OSVR, Play, Altergaze, Cardboard, Gear, Fove, Freefly VR, Homido, iOS, LG 360 VR, Star VR, Zeiss VR One
Cardio VR
World of VR GmbH
OSVR, Play, Altergaze, Cardboard, Gear, Fove, Freefly VR, Homido, iOS, LG 360 VR, Star VR, Zeiss VR One
Chemistry VR Cardboard
ARLOOPA Inc.
OSVR, Play, Altergaze, Cardboard, Gear, Fove, Freefly VR, Homido, iOS, LG 360 VR, Star VR, Zeiss VR One
Cmoar Roller Coaster VR
Cmoar
OSVR, Play, Altergaze, Cardboard, Gear, Fove, Freefly VR, Homido, iOS, LG 360 VR, Star VR, Zeiss VR One
Coaster Extreme! Endless 3D Stereograph
Snow Storm Software
OSVR, Play, Altergaze, Cardboard, Gear, Fove, Freefly VR, Homido, iOS, LG 360 VR, Star VR, Zeiss VR One
Crazy Swing VR
IBRUM
OSVR, Play, Altergaze, Cardboard, Gear, Fove, Freefly VR, Homido, iOS, LG 360 VR, Star VR, Zeiss VR One
Curveball VR
Hayden Burgoyne
OSVR, Play, Altergaze, Cardboard, Gear, Fove, Freefly VR, Homido, iOS, LG 360 VR, Star VR, Zeiss VR One
Darkness and Zombies VR
Martin Ramirez
OSVR, Play, Altergaze, Cardboard, Gear, Fove, Freefly VR, Homido, iOS, LG 360 VR, Star VR, Zeiss VR One
Defend Santas Grotto
Rewind FX
OSVR, Play, Altergaze, Cardboard, Gear, Fove, Freefly VR, Homido, iOS, LG 360 VR, Star VR, Zeiss VR One
Dive City Rollercoaster
Shoogee GmbH & Co. KG
OSVR, Play, Altergaze, Cardboard, Gear, Fove, Freefly VR, Homido, iOS, LG 360 VR, Star VR, Zeiss VR One
Duck Pond VR
FLARB LLC
OSVR, Play, Altergaze, Cardboard, Gear, Fove, Freefly VR, Homido, iOS, LG 360 VR, Star VR, Zeiss VR One
Egypt Chamber Cardboard
ARLOOPA Inc.
OSVR, Play, Altergaze, Cardboard, Gear, Fove, Freefly VR, Homido, iOS, LG 360 VR, Star VR, Zeiss VR One
El Mirador
Bradley Burns
OSVR, Play, Altergaze, Cardboard, Gear, Fove, Freefly VR, Homido, iOS, LG 360 VR, Star VR, Zeiss VR One
Emakina Racing
Emakina
OSVR, Play, Altergaze, Cardboard, Gear, Fove, Freefly VR, Homido, iOS, LG 360 VR, Star VR, Zeiss VR One
End Space VR
Justin Wasilenko
OSVR, Play, Altergaze, Cardboard, Gear, Fove, Freefly VR, Homido, iOS, LG 360 VR, Star VR, Zeiss VR One
Fantasy City Tours VR
Nasir Butt
OSVR, Play, Altergaze, Cardboard, Gear, Fove, Freefly VR, Homido, iOS, LG 360 VR, Star VR, Zeiss VR One
Flight Simulator
Jose Junior
OSVR, Play, Altergaze, Cardboard, Gear, Fove, Freefly VR, Homido, iOS, LG 360 VR, Star VR, Zeiss VR One
Formula Virtual Reality Game
Wenkly Studio Sp. z o.o.
OSVR, Play, Altergaze, Cardboard, Gear, Fove, Freefly VR, Homido, iOS, LG 360 VR, Star VR, Zeiss VR One
Fractal Combat X
NEWTYPE K.K.
OSVR, Play, Altergaze, Cardboard, Gear, Fove, Freefly VR, Homido, iOS, LG 360 VR, Star VR, Zeiss VR One
Froggy VR
FIBRIUM
OSVR, Play, Altergaze, Cardboard, Gear, Fove, Freefly VR, Homido, iOS, LG 360 VR, Star VR, Zeiss VR One
GeoBots VR
GeoBots VR
OSVR, Play, Altergaze, Cardboard, Gear, Fove, Freefly VR, Homido, iOS, LG 360 VR, Star VR, Zeiss VR One
Germbuster VR
Realiteer Corp.
OSVR, Play, Altergaze, Cardboard, Gear, Fove, Freefly VR, Homido, iOS, LG 360 VR, Star VR, Zeiss VR One
Go Karts - VR
GameAnax Inc.
OSVR, Play, Altergaze, Cardboard, Gear, Fove, Freefly VR, Homido, iOS, LG 360 VR, Star VR, Zeiss VR One
Gunship Modern War VR Game Pro
Rafique Ahmed
OSVR, Play, Altergaze, Cardboard, Gear, Fove, Freefly VR, Homido, iOS, LG 360 VR, Star VR, Zeiss VR One
Gunslinger VR
GameAnax Inc.
OSVR, Play, Altergaze, Cardboard, Gear, Fove, Freefly VR, Homido, iOS, LG 360 VR, Star VR, Zeiss VR One
He's Coming VR
marc armgren
OSVR, Play, Altergaze, Cardboard, Gear, Fove, Freefly VR, Homido, iOS, LG 360 VR, Star VR, Zeiss VR One
Hidden Temple VR
HandyGames
OSVR, Play, Altergaze, Cardboard, Gear, Fove, Freefly VR, Homido, iOS, LG 360 VR, Star VR, Zeiss VR One
Highway Stunt Bike Riders VR
Nasir Butt
OSVR, Play, Altergaze, Cardboard, Gear, Fove, Freefly VR, Homido, iOS, LG 360 VR, Star VR, Zeiss VR One
Hometown Zombie VR
Jong Jin Kim
OSVR, Play, Altergaze, Cardboard, Gear, Fove, Freefly VR, Homido, iOS, LG 360 VR, Star VR, Zeiss VR One
Horror VR Game
Wenkly Studio Sp. z o.o.
OSVR, Play, Altergaze, Cardboard, Gear, Fove, Freefly VR, Homido, iOS, LG 360 VR, Star VR, Zeiss VR One
Hungry VR Jungle Series
Ardigitc Ltd.
OSVR, Play, Altergaze, Cardboard, Gear, Fove, Freefly VR, Homido, iOS, LG 360 VR, Star VR, Zeiss VR One
I Slay Zombies VR
HandyGames
OSVR, Play, Altergaze, Cardboard, Gear, Fove, Freefly VR, Homido, iOS, LG 360 VR, Star VR, Zeiss VR One
Insectizide Wars VR
Bigtree Games
OSVR, Play, Altergaze, Cardboard, Gear, Fove, Freefly VR, Homido, iOS, LG 360 VR, Star VR, Zeiss VR One
JUMP
Endeavor One Inc.
Action, Indie
OSVR, Rift, Gear
Jurassic Virtual Reality
Lunagames 2.0
OSVR, Play, Altergaze, Cardboard, Gear, Fove, Freefly VR, Homido, iOS, LG 360 VR, Star VR, Zeiss VR One
Lamper VR
Archiact Interactiv
OSVR, Play, Altergaze, Cardboard, Gear, Fove, Freefly VR, Homido, iOS, LG 360 VR, Star VR, Zeiss VR One
Lamper VR: Firefly Rescue
Archiact Interactive
OSVR, Play, Altergaze, Cardboard, Gear, Fove, Freefly VR, Homido, iOS, LG 360 VR, Star VR, Zeiss VR One
Last Floor VR
FIBRIUM
OSVR, Play, Altergaze, Cardboard, Gear, Fove, Freefly VR, Homido, iOS, LG 360 VR, Star VR, Zeiss VR One
Long March Space Project
Mandrill VR
OSVR, Play, Altergaze, Cardboard, Gear, Fove, Freefly VR, Homido, iOS, LG 360 VR, Star VR, Zeiss VR One
Lucky Punch
Profero Beijing
OSVR, Play, Altergaze, Cardboard, Gear, Fove, Freefly VR, Homido, iOS, LG 360 VR, Star VR, Zeiss VR One
Luge Crush VR
shinypix
OSVR, Play, Altergaze, Cardboard, Gear, Fove, Freefly VR, Homido, iOS, LG 360 VR, Star VR, Zeiss VR One
Mad Race VR
FIBRUM
OSVR, Play, Altergaze, Cardboard, Gear, Fove, Freefly VR, Homido, iOS, LG 360 VR, Star VR, Zeiss VR One
Mega Asteroids
Jose Junior
OSVR, Play, Altergaze, Cardboard, Gear, Fove, Freefly VR, Homido, iOS, LG 360 VR, Star VR, Zeiss VR One
Missile VR
ERIF
OSVR, Play, Altergaze, Cardboard, Gear, Fove, Freefly VR, Homido, iOS, LG 360 VR, Star VR, Zeiss VR One
Mission Leviathan VR
FIBRUM
OSVR, Play, Altergaze, Cardboard, Gear, Fove, Freefly VR, Homido, iOS, LG 360 VR, Star VR, Zeiss VR One
Motocross VR Game
Wenkly Studio Sp. z o.o.
OSVR, Play, Altergaze, Cardboard, Gear, Fove, Freefly VR, Homido, iOS, LG 360 VR, Star VR, Zeiss VR One
Mountain Adventure Shooting VR Pro
Rafique Ahmed
OSVR, Play, Altergaze, Cardboard, Gear, Fove, Freefly VR, Homido, iOS, LG 360 VR, Star VR, Zeiss VR One
Mountain Adventure Shooting VR Pro 2016
Rafique Ahmed
OSVR, Play, Altergaze, Cardboard, Gear, Fove, Freefly VR, Homido, iOS, LG 360 VR, Star VR, Zeiss VR One
Mystical Island VR
FIBRUM
OSVR, Play, Altergaze, Cardboard, Gear, Fove, Freefly VR, Homido, iOS, LG 360 VR, Star VR, Zeiss VR One
Off-Road Virtual Reality Game
Wenkly Studio Sp. z o.o.
OSVR, Play, Altergaze, Cardboard, Gear, Fove, Freefly VR, Homido, iOS, LG 360 VR, Star VR, Zeiss VR One
Orinthalian
Jose Junior
OSVR, Play, Altergaze, Cardboard, Gear, Fove, Freefly VR, Homido, iOS, LG 360 VR, Star VR, Zeiss VR One
Polygonal RollerCoaster VR
David Munoz Fuertes
OSVR, Play, Altergaze, Cardboard, Gear, Fove, Freefly VR, Homido, iOS, LG 360 VR, Star VR, Zeiss VR One
Quad Buggy VR Stunt Race
Jolta Technology
OSVR, Play, Altergaze, Cardboard, Gear, Fove, Freefly VR, Homido, iOS, LG 360 VR, Star VR, Zeiss VR One
Racer Xteme VR Pro
Area 1 Ltd
OSVR, Play, Altergaze, Cardboard, Gear, Fove, Freefly VR, Homido, iOS, LG 360 VR, Star VR, Zeiss VR One
Railman VR
HUAI YIN HSU
OSVR, Play, Altergaze, Cardboard, Gear, Fove, Freefly VR, Homido, iOS, LG 360 VR, Star VR, Zeiss VR One
Relaxation VR
Now VR
OSVR, Play, Altergaze, Cardboard, Gear, Fove, Freefly VR, Homido, iOS, LG 360 VR, Star VR, Zeiss VR One
Roller Coasters VR
Giana Lucia Cardoso Mattos
OSVR, Play, Altergaze, Cardboard, Gear, Fove, Freefly VR, Homido, iOS, LG 360 VR, Star VR, Zeiss VR One
Romans From Mars 360
Sidekick Ltd.
OSVR, Play, Altergaze, Cardboard, Gear, Fove, Freefly VR, Homido, iOS, LG 360 VR, Star VR, Zeiss VR One
Runner VR
Dung Nguyen
OSVR, Play, Altergaze, Cardboard, Gear, Fove, Freefly VR, Homido, iOS, LG 360 VR, Star VR, Zeiss VR One
Sharks VR
Lakento
OSVR, Play, Altergaze, Cardboard, Gear, Fove, Freefly VR, Homido, iOS, LG 360 VR, Star VR, Zeiss VR One
Shooter Arena VR
Area 1 Ltd
OSVR, Play, Altergaze, Cardboard, Gear, Fove, Freefly VR, Homido, iOS, LG 360 VR, Star VR, Zeiss VR One
Siegecraft Commander VR
Blowfish Studios Pty Ltd
OSVR, Play, Altergaze, Cardboard, Gear, Fove,